Joy. All of the joy, that is really the only way to describe Lauren and JD's wedding day. Their wedding was the most amazing celebration of joy that I have ever had the honor of being a part of. Ted and I arrived to the cutest lake house where the ladies were getting ready and we were instantly met with the warmest welcome from everyone. These ladies could not love Lauren more and it was so sweet to see her surrounded by such an amazing group of friends and family.
Lauren and JD had their first look down by the lake, where they read notes to one another before seeing each other for the first time. It was such an intimate moment and the perfect way to kick off their day together. From there we made our way to downtown Pontiac for a few more bridal portraits. The rain started just as we were finishing up, but of course we had to sneak in a few fun umbrella shots!
Then it was time for these two to get married! Lauren and JD's ceremony and reception were held at the Crowfoot in downtown Pontiac. The venue was absolutely breathtaking. Lauren and her vendors had put together an intimate, candlelit space that created the perfect backdrop for Lauren and JD's celebration. The two shared handwritten vows, which had everyone tearing up. Following the ceremony, they continued the celebration with amazing food, a donut bar, personal and meaningful speeches, a packed dance floor, and a Taco Bell midnight snack- it doesn't get much better than that!
I could go on and on about the beauty and the details of Lauren and JD's wedding day, but I will let the photographs tell you that part of the story. What I can't write this blog post without sharing is just how joyful and meaningful this wedding day was. These two are clearly destined to be together and have found their true loves. To see them come together and celebrate that, surrounded by friends and family that love and support them, was such an honor. It truly was a wedding where everyone was celebrating, because seeing Lauren and JD promising forever to each other is such a testament to what an impact great family and friends have on your life. These two are going to have an amazing future together, supported by people that love and care for them deeply.
Lauren and JD, your wedding will always make us think of all the joy that love brings to our life. Thank you for letting us capture the day with you, and thank you for being our friends! We wish you a lifetime filled with all of the same joy and happiness that you felt on the day you said I do!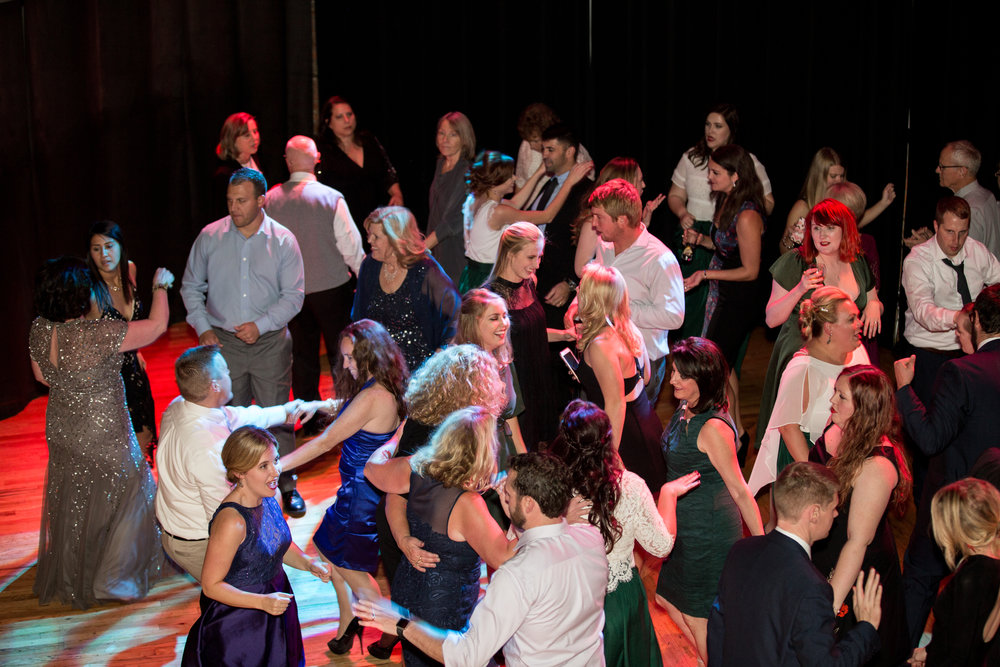 Venue: The Crowfoot | Day of Coordinator: Melissa Marie Events | Hair and Makeup: Posh Studio Flowers: New Creations | Catering & Linens: Two Unique | DJ: Wayne Kinney