It's about so much more than photos.
My goal is to be your photographer for all of life's most beautiful and significant moments.  As a lifetime photographer I want to allow you to be fully present while capturing moments that will bring back these memories for a lifetime. Together we can create experiences that are perfectly you- full of laughter, joy and celebration.
I believe in guiding you through every step of the process to not only make you feel comfortable, but also to make you feel celebrated as you document these experiences. 
Not sure what to expect? Feeling a little unsure about starting the whole process? Start here to learn all about the Caryn Ashley Photography Experience.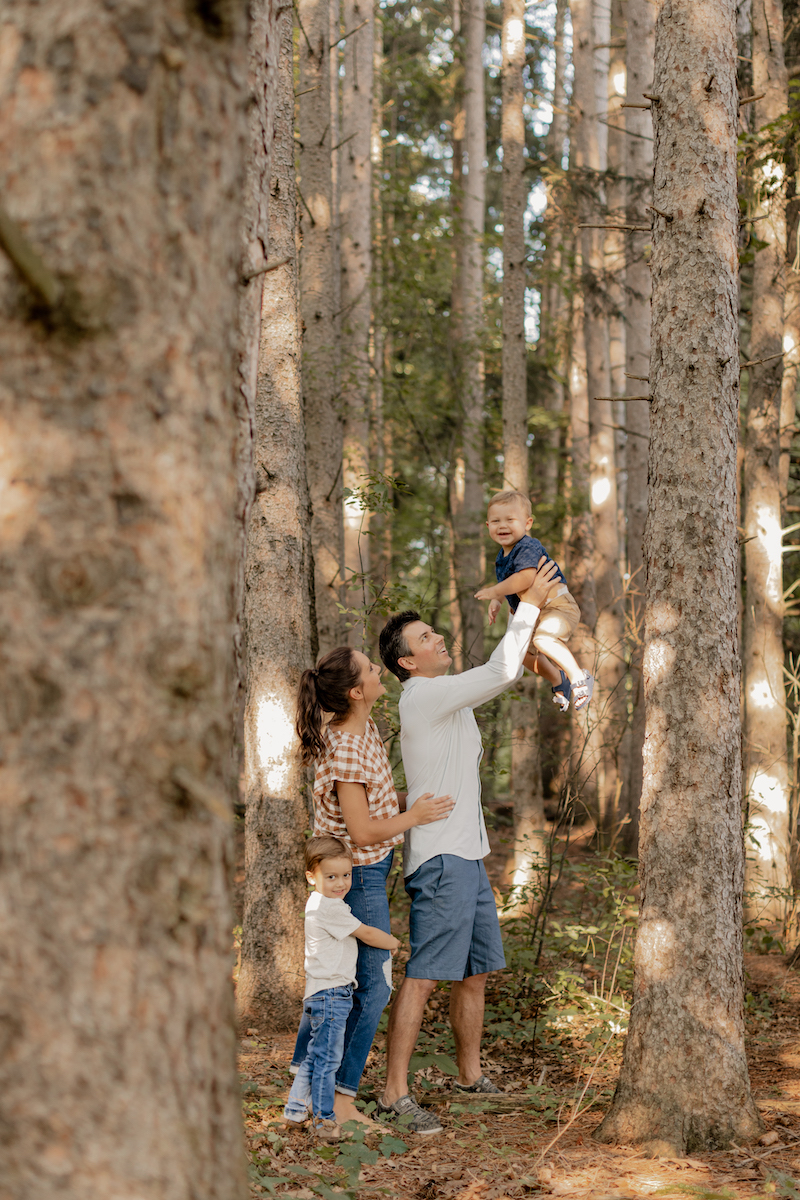 Are we a perfect match?  Are you ready to laugh, be silly, and capture the adventure of life together? I consider myself a bright and bold photographer who loves a mix of both playful and posed images. Visit my portfolio to have a look!
Of course, we can't move forward without getting into the nitty gritty. Head on over to my services page to see pricing and packages available for each type of shoot. 
Choosing outfits for our time together can be tough! For every type of shoot I provide you a detailed style guide.  Think of it as a personal shopper! Here is a sampling of what I provide to help you get a sense of what's to come. 
One of my favorite parts of photographing families year after year is scoping out the best locations. I love trying new parks, finding new buildings in Detroit, and finding the areas where the light is perfect. Leave the location work up to me and take a look at some of my current favorite spots to shoot. 
What do you think? Everything look good? Ready to capture these memories with your very favorite people?  Visit my current scheduling page to sign up for a spot! 
Need a little more information?  Shoot me an e-mail and I am would love to to answer any questions, discuss options, and get to know each other a little bit better!
Once you have scheduled your shoot and paid your deposit I will provide you a detailed preparation guide and style guide. This will include where to meet, etc. I spend a lot of time making this guide as cohesive and easy to navigate as possible. Please read through it in its entirety and if you still have questions don't hesitate to email me. 
You have nothing to be nervous about. I will coach you through all of our session so that you feel confident in front of the camera.  Giving you playful cues for interacting and moving with your loved ones allows us to capture those genuine smiles together!
Watch our Behind the Scenes of a Caryn Ashley Photo Session to see what your day will look and feel like!
Celebrate. You did it! You scheduled your shoot, planned your outfits, prepped your family and hopefully had a whole lot of fun! We captured images of your family you will cherish for a lifetime. Now it is time to celebrate! Head to the playground, stop by the ice cream shop, or maybe put the kids to bed early and share a glass of wine with your spouse! 
Wait for your previews. Follow along on Instagram to see a sneak peek of your pictures, @caryn_ashley. 
Print your pictures. Within a month of your shoot you will receive your edited image files. Sit down with your family and pick out your favorite pictures. Print the pictures, share them and display them throughout your home.