2017 was quite a year. Every year around this time I sit down to write out our story to put in our photo album. When I think about writing our story for 2017 it has a lot to it. Ted and I both grew so much personally, spiritually and in our careers. The year was filled with some awesome adventures with some of our favorite people, slow mornings at home, and more time spent with family and friends. I really, really loved the way this year challenged us and I am hoping for a 2018 that brings more adventure and growth.
So without further ado- 1o of our highlights from 2017!
Our year started out with our biggest adventure! We visited Iceland with two of our very dearest friends and had the time of our lives. I have about a million photos to share from this trip, but they are still in my editing queue- yikes! Iceland is so beautiful and unlike anywhere I have ever been. We hiked on glaciers, soaked in hot springs, stayed in little fishing villages, visited waterfalls, and watched the Northern Lights! Those Northern Lights are something else, and I am already plotting a way to get back to Iceland to see them again!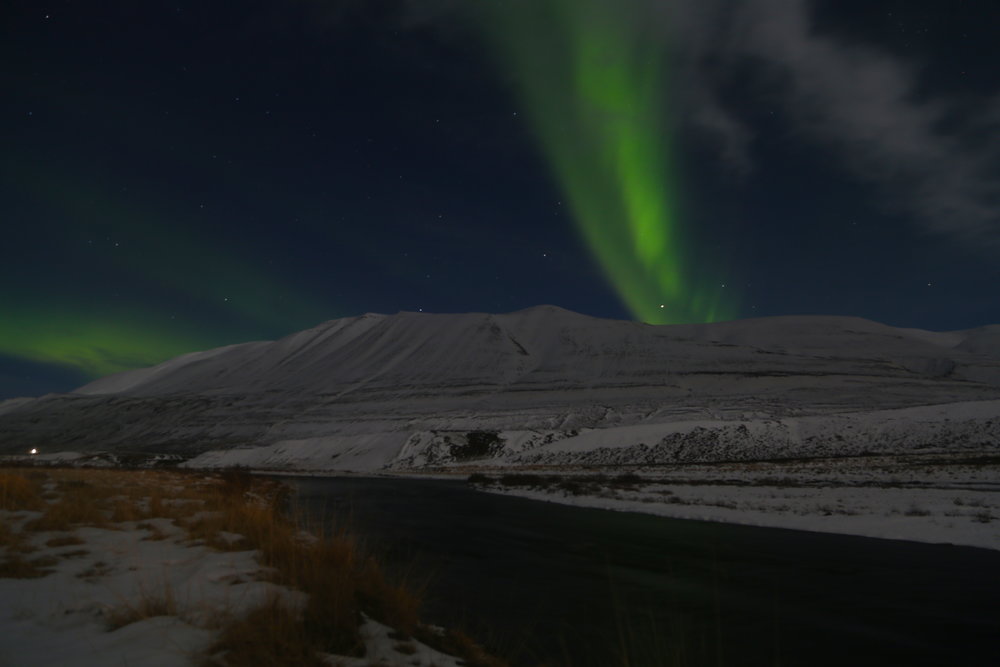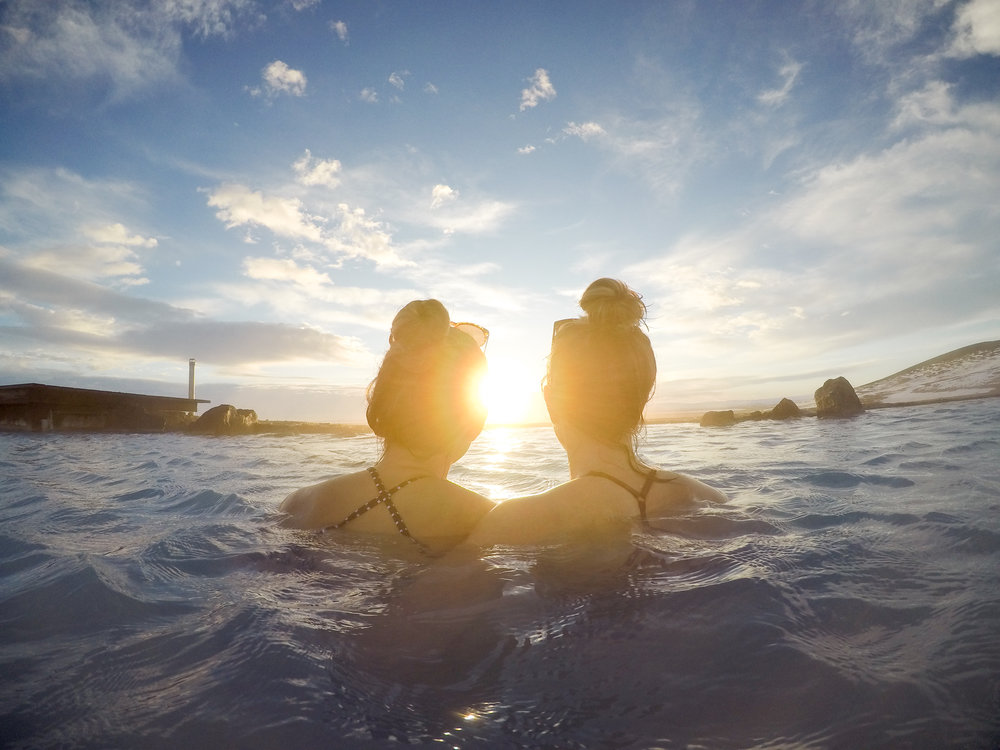 Just like we have every year since our wedding, we celebrated our 4th wedding anniversary in Petoskey. Our trip almost always looks the exact same, and I think that is why I Iove it so much. Our first stop is at the church where we were married, where we read the bible readings from our wedding and pray for our marriage. Then we make our way to the Perry Hotel where we celebrated our wedding reception. They always treat us like royalty and gift us with champagne and put us in the room with the best view of the bay. I really love that place, and it is by far my very favorite tradition.
Next up- our chance to be lighthouse keepers! I had been looking forward to this trip for a whole year! Ted and I got to be lighthouse keepers at Crisp Point Lighthouse in the Upper Peninsula. We took care of the lighthouse, opened it for guests, cleaned the area, and ran the gift shop. We invited some of our family to come Up North with us for the adventure and had so much fun camping on the beach with them. One of my very favorite moments of the entire year was rock hunting with this bunch in our pajamas at sunset. I hope I never forget how much fun we all had together doing something so simple!
I know this is a work highlight, but it is also a huge personal highlight for me! Ted started shooting with me this year, and it has been the very best. I could go on and on about the ways he serves our clients, but you have probably already heard me do that. Another way it has blessed us is in our marriage. We have had so much fun growing and learning while working together, and I love the new element it brings to our relationship.
We finished the summer with one last adventure to Northern Michigan with family and friends. The highlight of this trip was watching Ted compete in his first triathlon. This guy has so much heart, and it was so cool to see his summer of training pay off during the race. He also has so much physical endurance, and I could never do something like this so it's fun to live vicariously through him! The atmosphere around the race is so fun and we had a blast chasing him around the course and cheering for him at different spots. We rented the prettiest little beach house in Northport and once the triathlon was over we visited all the local wineries and breweries to celebrate!
Clearly we are all about traditions in the Beatty family. A few years ago we started a tradition to take a big road trip every October. This year we headed out to Utah. We visited Arches, Canyonlands, Bryce, Capitol Reef and Zion National Parks. We hiked every day, cooked over a fire, slept in our tent most nights and the cutest little cabin one night, and totally disconnected from the world. Utah and its National Parks absolutely stole our hearts and we had one epic road trip! My favorite memory was hiking The Narrows together at Zion, something I think everyone should do once in their life!
Every year we try to get at least one photograph with everyone from the Miller side, but somehow one person is always missing. This year we actually got together with the sole intention of taking a family picture. I know we will all treasure this picture for years to come and I can't help but laugh when I look at it, because how are there really that many of us?!
Our last trip of the year was to San Diego. We left the day after our last wedding of the year, and it was such a sweet way to celebrate the end of wedding season. Ted actually went on the trip for work, but a whole lot of it felt like vacation. We watched incredible sunsets, ate delicious seafood, and even tried surfing- which was on our bucket list!
This year we became an aunt and uncle to three new little humans! We welcomed Alicia, Colin and June to our family and we think they are simply the greatest. There isn't much that we love more than being an aunt and uncle and these three have already stolen our hearts!
The stomach flu struck our house the day before Christmas Eve so we had a very low key Christmas celebration. The day after Christmas I was finally feeling better, and we got our booties outside for some snowshoeing. It was the perfect way to celebrate Christmas together and after being sick it felt so good to get outside and get moving! And that snow! I love the way that white stuff looks right after a big snowstorm.
Well there you have it! A few of my very favorite memories from 2017. From big adventures to Iceland to just finally getting outside after recovering from the flu, I am so thankful for all of the big and little moments this year.