I could write a 100 blog posts about 2018. Becoming parents is more than we could have ever dreamed, and I think you all know how I feel about our little man. Leland Theodore is just pure perfection. I have so many favorite moments, so creating a top 10 is tough. If I could bottle up this year and keep every memory perfectly without fading I really would. God was so gracious and kind and we have a million big and little things to praise Him for. Don't get me wrong, it was also tough. The sleepless nights kicked my butt this fall, and getting past the postpartum blues was real, but that all kind of fades away with time and baby giggles.
So here it is- my top 10 memories of 2018!
Being pregnant. I absolutely loved being pregnant. Watching my body grow and change was such a joy. For a person who often takes her body for granted I loved feeling more connected to my body. I felt so grateful for what my body was able to do. And feeling those baby kicks- there is nothing like it!
Hot air ballon festival. We've talked about going to a hot air ballon festival for years. We have even driven all the way there in years past to find out that it was canceled because of weather. Not this year! This year we made it to the festival and the balloons actually took off. I think there is just something so magical about hot air balloons!
Baby showers. We were seriously spoiled by our friends and families before Baby Beatty arrived. The ladies in my family threw us a "Next Big Adventure" themed shower, Ted's mom and sister planned us a backyard "Baby-Q" celebration and the girls in our bible study group helped us celebrate with a poolside bash. It was so fun to celebrate with everyone and all of the details that went into the celebrations made us feel so loved and known.
Leland Theodore's birth story. I haven't share too much about Leland's birth story. I hope one day to write a whole post about it, but for now I can tell you that it was perfect. I had a long and difficult labor, but the memories we made during those days in the hospital are some I will always cherish. I welcomed my sisters and our parents in to help while I was laboring and after Leland made his entrance into the world our room was a constant stream of family and friends. It was loud and a little chaotic, and we wouldn't have had it any other way!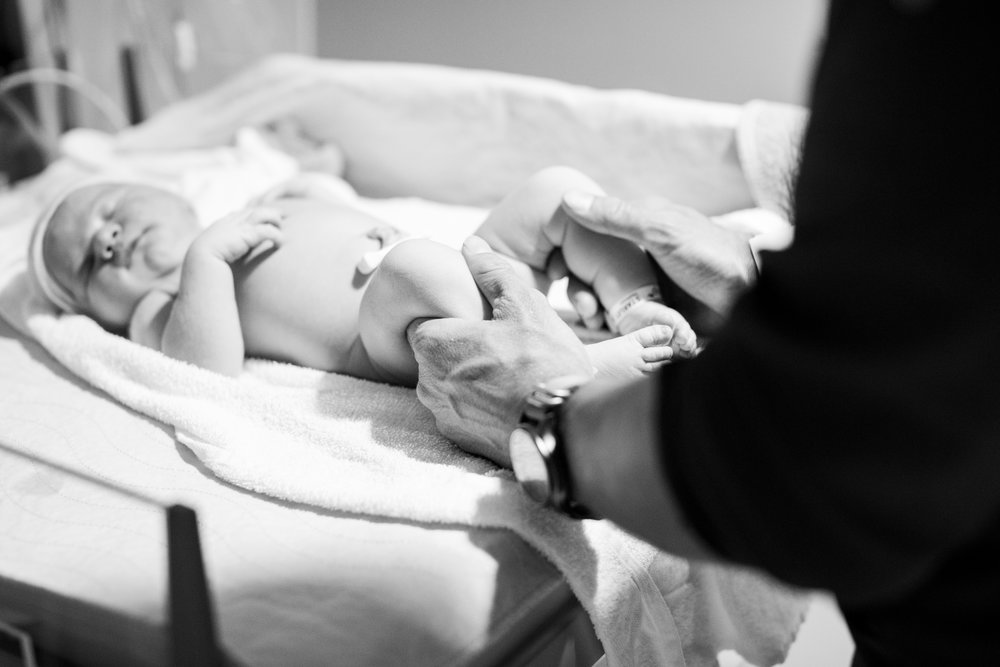 Our little beach babe. We love the beach around here. So it didn't take us long to head to the beach with our little guy. Ted's family planned a little getaway on Lake Huron. We spent our time BBQing, exploring the beaches and climbing the local lighthouse. I may have cried at the end of our beach day because I was so happy. My little family with the sun setting behind us on the Great Lakes- yup, a dream of mine coming true.
Pool days. My parents have the best pool, and my favorite memories from childhood are the memories we made as a family in the pool. It has been so much fun to watch the pool transform over the years as a place of our family, and then a hangout spot for our friends and now the gathering place for all of the cousins. We couldn't let the summer pass by without taking Leland for her first dip!
Our first flight with Leland. Ted had a work conference in Portland, Oregon so we added a few days on both sides of the conference and spent some time exploring Portland and the surrounding area and then we headed up to Olympic National Park for a few days. Some people may call us crazy, but we took Leland on his first plane ride at just 6 weeks- and hey it all worked out! We had the best time taking Leland on his first hikes and teaching him the art of adventure. Olympic National Park was absolutely stunning and watching Ted hike with Leland tucked in close in the rainforest made my momma heart explode.
Learning to be a full time work at home mom. Yes, I still work full time- I photograph over 100 sessions a year and up to 12 full day weddings. This year I took about 2 months off from work, but was back to photographing for the fall busy season. We get sitters when necessary, and we have the most amazing support system, but Ted and I do our best to balance our work and home life between the two of us when possible. That meant a lot of baby wearing, waking up before our little guy and quick baby hands offs when one person was home from work and the other needed to head off to work. It has been so fun to see our marriage flourish as we focus on this new stage of life as a stronger, more unified team.
Road tripping along the coast of Maine. We joined my parents for a road trip along the coast of Maine to check out the fall colors. My parents love Maine, so I grew up hearing all about it- and it truly was gorgeous. We loved stopping in all of the little fishing villages, walking along the harbors and eating delicious seafood every night. Our trip finished at Acadia National Park where Ted and I were able to have a little day date while Grandma and Papa hung back with Leland. We hiked the Precipice Trail, which is basically iron rung ladders that you climb up on the side of a mountain- it was terrifying and incredible!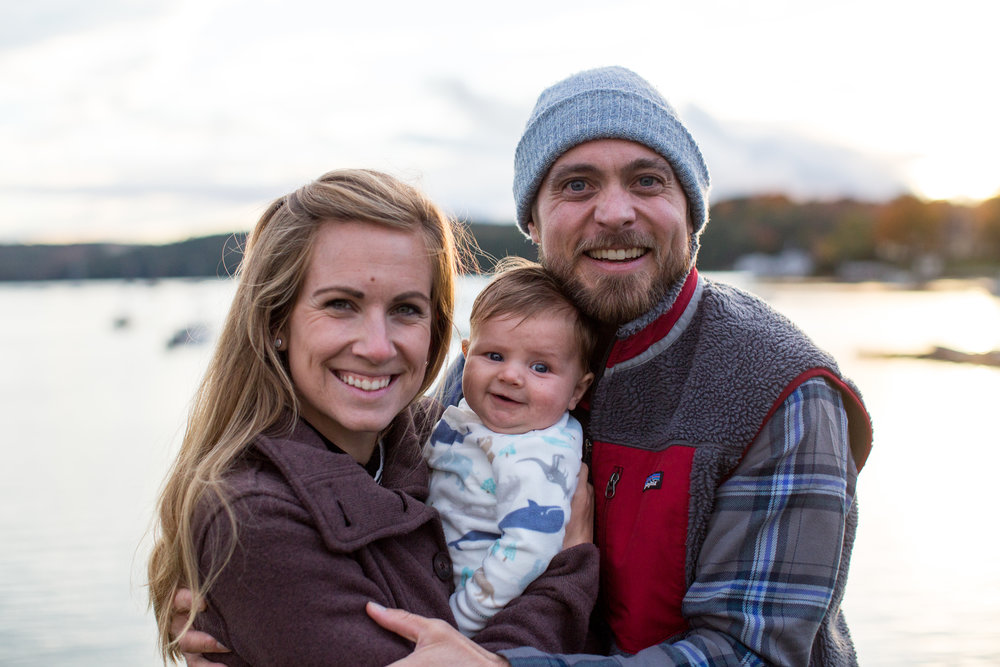 Turning 30 in St. Augustine, Florida. We typically head south for my birthday, but skipped the tradition last year because pregnancy was kicking my butt. Ted went all out this year and surprised me with the most amazing trip to St. Augustine. We spent lazy mornings with coffee in bed and snuggles with Leland, enjoyed long walks and picnics on the beach and explored downtown. The highlight had to be the spa day Ted planned for me. An entire day of pampering- I couldn't have asked for anything more! 30 sounded a bit scary, but celebrating it with my guys certainly made me ready to welcome it with open arms!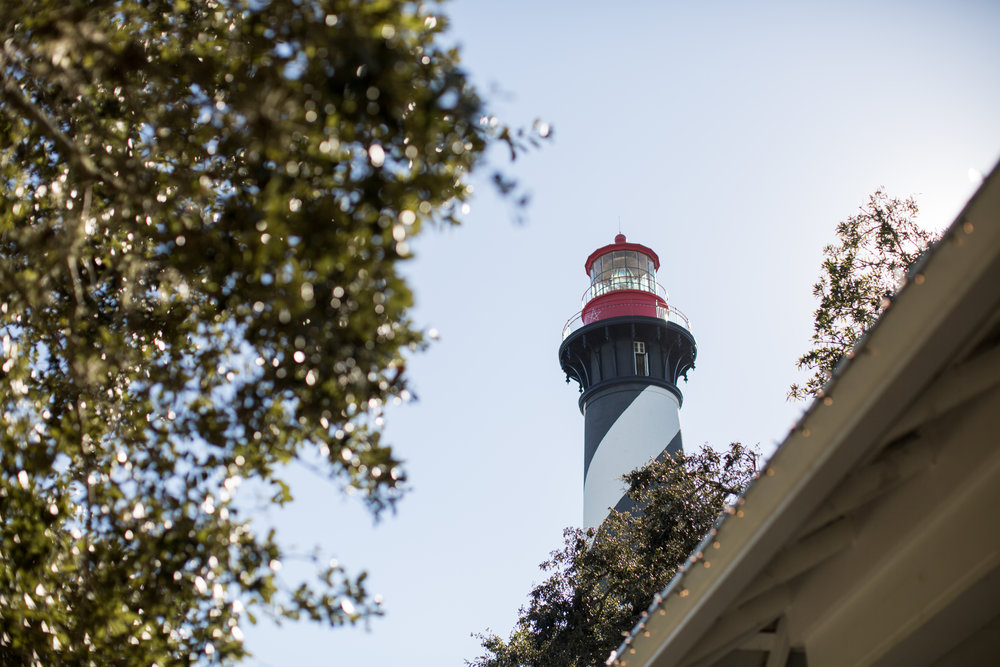 There you have it, the top 10 moments of 2018! Thank you so much for following along. Your love and support of our little family means more than I could ever say. We hope this year brings you lasting memories with the ones you love- and we can't wait to capture some of them along side you!