I am not sure where to start with this blog post, because I have so many favorite things from Matt and Danielle's wedding! Northern Michigan, portraits at a lighthouse, a beautiful barn setting, loving friends and family, a flower girl and rings bearers that stole the show, and a bride and groom totally and completely in love. Yes, it is safe to say this has to be one of my very favorite wedding days yet! Danielle and I have known each other since college, so I had so much fun reconnecting with her during her wedding planning. What I really loved though was seeing how happy Matt makes her. After their engagement session I kept thinking about how perfectly these two compliment and care for one another.
Their wedding day was such a perfect celebration of the love they have for one another, and the love their family and friends have for them. Danielle spent the morning getting ready in a house packed full of her bridal party, close family and lots of little ones. Matt and Danielle met in downtown Charlevoix for their first look, where they read handwritten vows to one another. *Insert, Caryn crying the entire time here.* From there we headed to the Charlevoix lighthouse for bridal party portraits, and then to the most beautiful barn for their ceremony and reception.
During the entire day I was struck by how much everyone at the wedding loved each other. I couldn't tell which family was Matt's and who belonged to Danielle's family, or if they had separate groups of friends- everyone just melded together for one, big celebration! The dance floor was one big party, the games of cornhole were cheered on by everyone and everyone treated Ted and I like we were part of the party. It makes sense to me why these two are as passionate, caring and as hilarious as they are- it is because they are surrounded by people with all of those traits.
After hearing about how Matt and Danielle connected on a trip to Alaska, and were engaged on a return trip. How they purchased a home together and plan to remodel it, how they adventure together and encourage each other in their careers- I am so excited for these two. And Danielle's Dad mentioned something about 12 kids in his speech- so I cannot wait to see what the future holds for them! Matt and Danielle, you could not have asked for a more beautiful day to promise a lifetime to one another. I am so thankful that you invited Ted and me to be a part of the celebration. Cheers to forever, you two!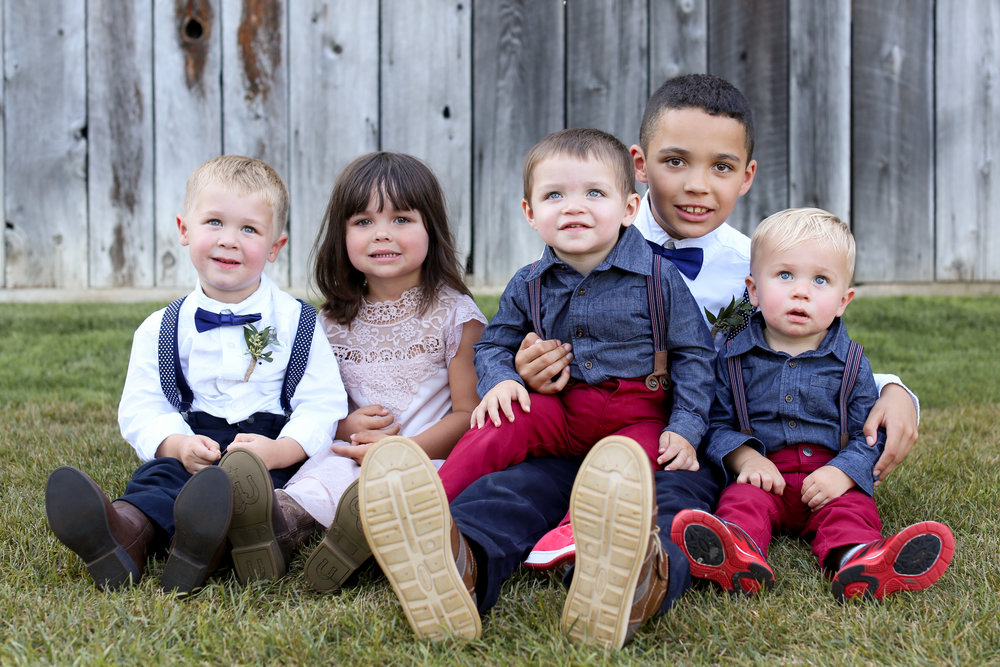 Venue: Shanahan's Barn in Charlevoix, Michigan | Dress: Patty's Bridal | Bouquets: The Harvester | Welcome Sign & Programs: Say I Do Decor | DJ: A+ Event Entertainment | Catering & Cake: Grey Gables